SharePoint Timeline V1.0.0.0 is now available!

SharePoint Timeline is the SharePoint add-in that allows you to easily create beautiful vertical and horizontal Timelines to convey any information chronologically, with the content surfaced from your SharePoint lists.

SharePoint Add-in: https://appsource.microsoft.com/en-gb/product/office/WA104381956
SharePoint Timeline: www.https://sharepointtimeline.com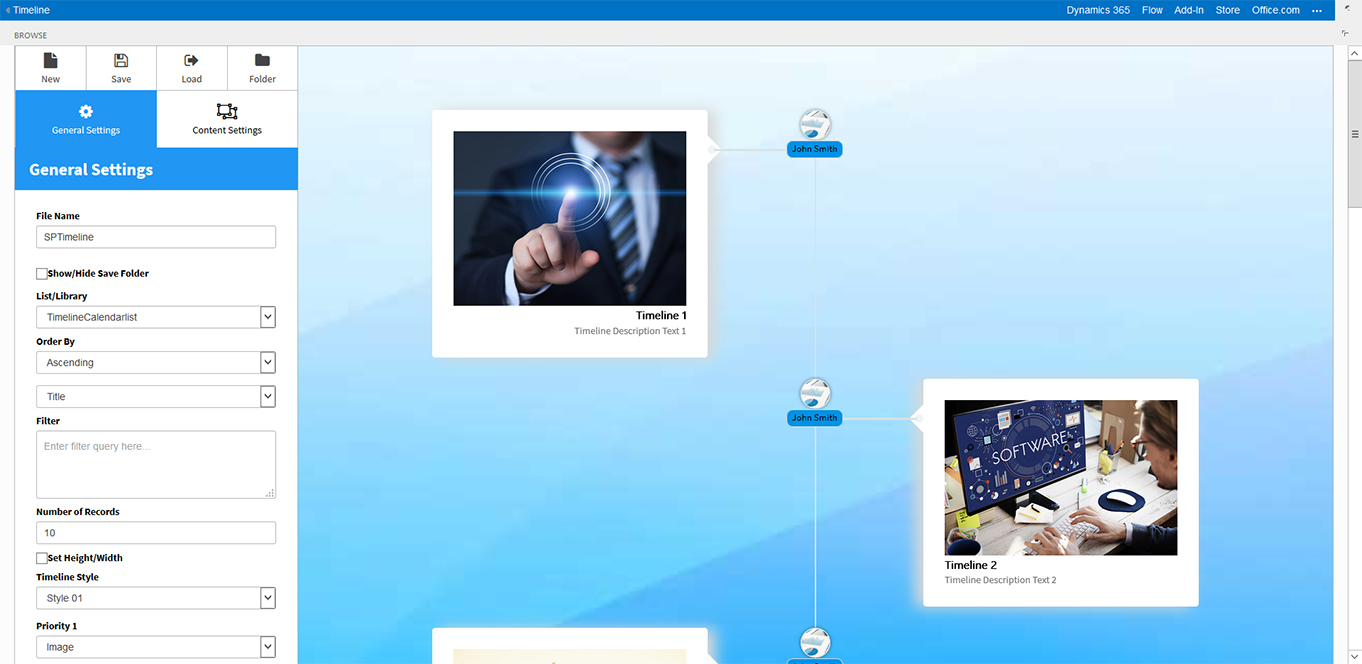 Automatically build a Timeline from a SharePoint List, using Text, Images, and even Videos.
Easy to deploy with no training required.
Quick and easy setup.
Timeline Builder.
Read Timeline Content from any SharePoint list (default list included).
Timeline Webpart to include to any page.
Creative, progressive & trendy.
Over 15 Timeline display styles to choose from.
Dynamic data from lists means the Timeline is always up to date.
Over 35 Timeline transition styles.
Fully Responsive.
Responsive design.
Save and Edit multiple Timelines.
---