SharePoint Page Guide V1.0.0.0 is now available!

SharePoint Page Guide is the advanced version of SharePoint Page Tour with more features to create stunning interactive help within your SharePoint pages (such as themes, highlighting multiple targets at the same time and different shapes of highlighting).

SharePoint Add-in: https://appsource.microsoft.com/en-us/product/office/WA104381646
SharePoint Page Tour: www.sharepointpageguide.com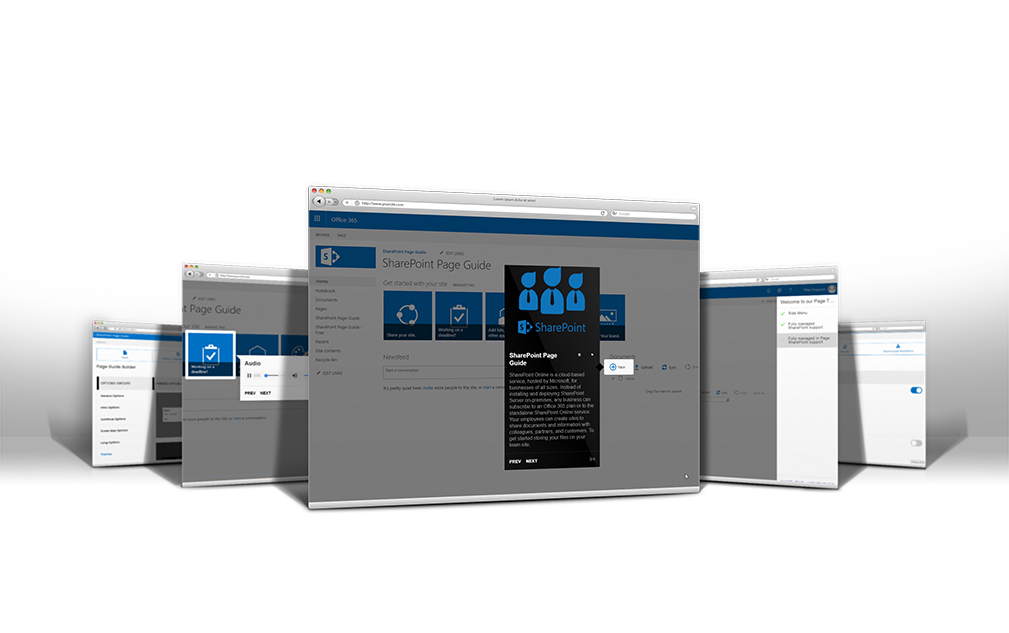 SharePoint Page Guide is the simple, fast and most effective way to incorporate interactive help within your SharePoint pages by way of step-by-step walk-through for selected page elements. SharePoint Page Guide helps SharePoint users to learn and understand the platform and applications built on top of SharePoint interactively, with live contextual help.
One of the major benefits of using these step-by-step walk-through is a dramatic decrease in the number of support calls and tickets with requests for help relating to the application to which it is available. SharePoint Page Guide can be used for many use cases (e.g. change management, on-boarding, training, support etc.) and will add benefit to any SharePoint application.
Highlight multiple targets at same time.
Autopilot (automatic switching of steps with progress bar).
Start Page Guide using custom form link in Page.
Build Page Guide across multiple pages.
Auto start of Page Guide for first time.
Display tour covers.
Text, Video or Audio Content.
Works with dynamic content.
Works with hidden content (select, tabs etc.)
Localization.
Search elements. Supports most CSS3 selectors, as well as some non-standard selectors.
Supports browsers IE 9+, Firefox, Chrome, Safari.
37 Positions' Variants.
Auto Positioning of Message.
Map of all Tour Steps.
Excellent UK based support!
---