SharePoint Content Slider V1.0.0.0 is now available!

SharePoint Content Slider is the SharePoint add-in that allows you to easily create beautiful, captivating slides with the content surfaced from your SharePoint lists.

SharePoint Add-in: https://appsource.microsoft.com/en-us/product/office/WA104381936
SharePoint Content Slider: www.https://sharepointslider.com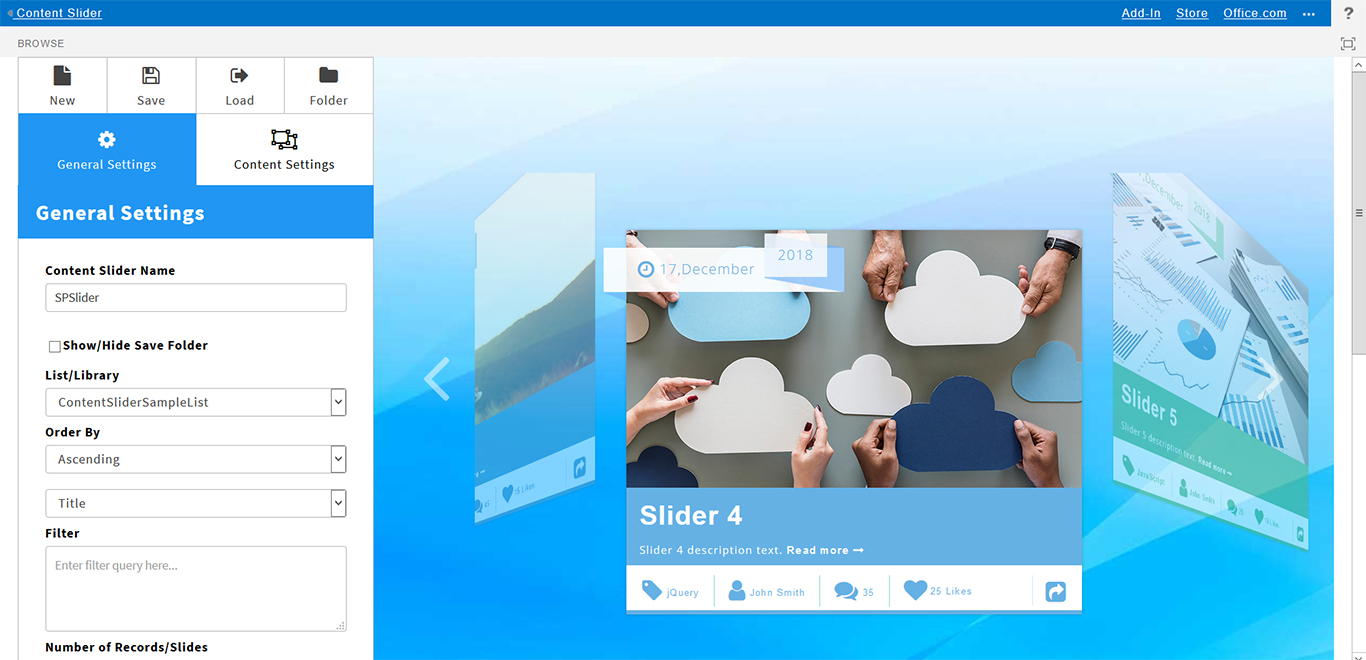 Use SharePoint Content Slider to promote new content in a dynamic fashion, keeping the latest information front.
Easy to deploy with no training required.
Quick and easy setup.
Slide Builder.
Read Slide Content from any SharePoint list (default list included).
Content Slider Webpart to include to any page.
Creative, progressive & trendy.
Simple Content Slider List.
8 incredible scroll effects.
Different post styles (blog, circle,basic, text).
5 ways to navigate through slides.
Responsive design.
Infinity scroll.
Set Auto Slide and more...
---